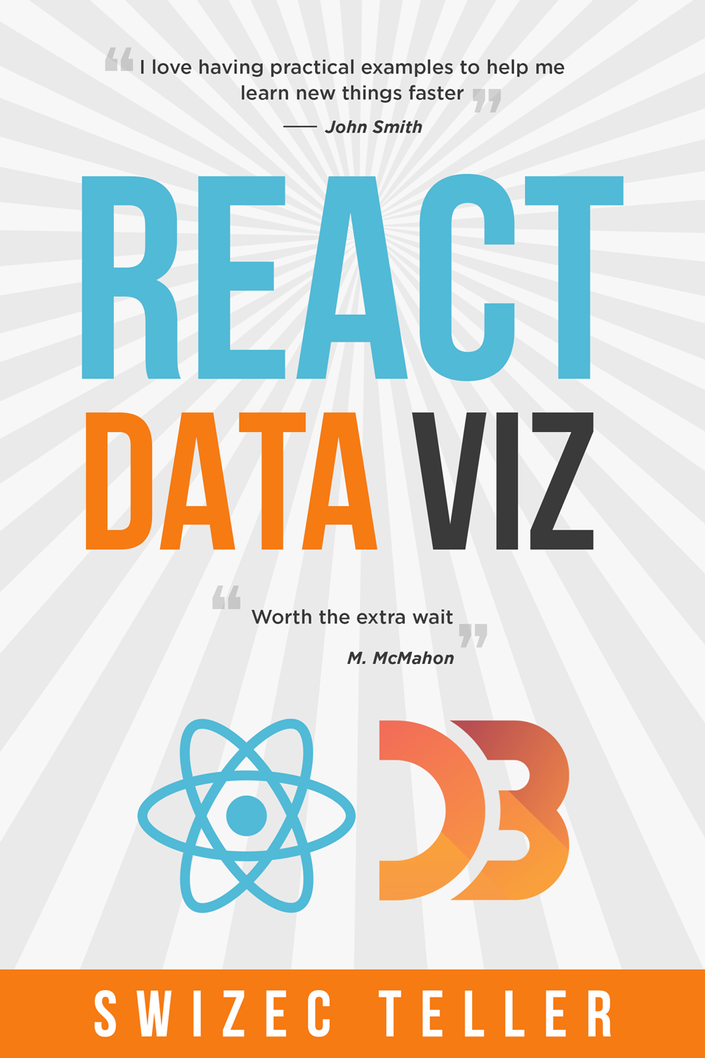 React for Data Visualization full course
Learn modern React, scratch the surface of data science 👨‍🔬
Watch Promo
React for Data Visualization: Learn modern React, scratch the surface of Data Science this thanksgiving 🦃
React is the most popular JavaScript framework and growing fast.
Data Science is the fastest growing profession within software engineering.
Thanksgiving is coming and that means free time to ~~spend with family~~ play with fun tech and build something cool.
I'm kidding, you should spend it with your family. But you should also build something cool. 🤙
Got kids? They're gonna love it when you show off your new animation skills.
Got parents? They're gonna love your visualization about how Engineers make $20,000/year more than Programmers even though they have the same job. Talk about a conversation starter!
Significant others? Eh they'll call you a nerd and go back to relaxing on the couch with a nice book and some hot chocolate.
Last year we got my girlfriend's dad a Raspberry Pi for Christmas. He was super excited! You could see the spark in his eye as he thought about those weekends spent hacking away when he was still a cool-as software engineer. 2 AI doctorates that guy has.
Still hasn't used it. He wanted to build cool stuff. Never got around to it. Needs that kick in the butt.
So here's your kick in the butt! 🤾‍♀️
You have a 4 day weekend coming up. Go build that cool thing you've always wanted! Do it now before you forget.

Here's what you get
React for Data Visualization thanksgiving edition is a preorder of sorts. You get 130 lessons spread over 25 sections.
Everything from "I don't know React or D3 what is going on?" to "Wow I just shipped a crazy looking procedural animation".
Starts off easy with examples you can do in 20 minutes after dinner. No local installation required. All in CodeSandbox. You just need a browser.
By the end you'll be building dataviz dashboards with multiple inter-connected charts. You'll learn React Context, Redux, MobX, drawing on Canvas and I'm adding a WebGL chapter by end of the year.
Each section comes with one or more videos. 8 hours of 1080p or 4K video material. Designed so you can go through 5 minutes at a time.
That's what I'm spending my thanksgiving on. Editing those videos for you :)
Cool stuff you can build with React for Dataviz this weekend for $52 off
Here's the deal, I have to get back to editing 8 hours of 4K video for React for Data Visualization into 5 minute easy-to-digest segments. So I'll keep this short 👇
React for Data Visualization is the single most fun way to learn modern React. Forget boring TODOapps and example projects that don't fit together.
Wax on wax off. Now what?
React for Data Visualization shows you the now what part. You'll build everything from small examples to get you started, to interesting data visualization dashboards where everything comes together.
You start off easy:
learn the lingo
learn key insights to understand random code you find online
look into existing libraries for when you don't want to build stuff and just need to meet your deadline
learn a neat trick for meeting your deadline super fast
Gets you this:
Then you get into the fun stuff and build dataviz the scalable way with React and D3 combined.
you build a static scatterplot
a scatterplot that resizes
a scatterplot with dynamic datapoints
Then it gets real and you
learn all about state management
making components interact
dealing with large datasets
adding real user interaction
You end up with a dashboard visualizing over 170,000 datapoints, parsing them in real time, and letting you explore the data live.
I took that gif from my deployed version. Yours will be better. Looks like I forgot to deploy the latest 😅
And then! Then you get into animation. Animation is super fun.
you learn about using game loops
then you learn about transitions
and about declarative enter-exit transitions
So you're able to push data into your top-level component, and its children figure out the rest. Like this
Then some crazy stuff happens and you learn about driving animations with Redux and MobX for the data layer. Rendering on canvas, making canvas interactive (it's usually just an image).
All sorts of crazy things. You'll even learn how to animate 20,000+ elements on a smartphone. Whoa
Here's how one student reacted when they got React for Data Visualization after preordering in the August batch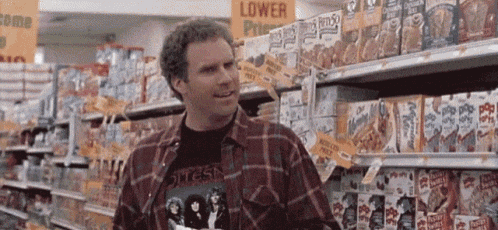 You don't wanna miss this :)
And it's $52 off until Tuesday morning
You get all the text right now. Get started immediately. I'm uploading video as fast as I can edit and upload in this seaside cabin.
Here's why others preordered
Not sure if React for Data Visualization is for you? Here's why some of your fellow engineers got it 👇
all of the new features in React….I've already been exploring d3v5 and it includes only a handful of new features but React keeps changing at such a fast pace it's hard to keep up…

Interaction, interaction, interaction. Too often we turn the web into a newspaper and that is a shame because this medium thrives when it utilizes interaction. I want to be able to tell stories with data and create tools that allow for data exploration in a way that feels more like painting than accounting.

Mainly D3 and getting inspiration to build dataviz components

To play with graphics with the latest technologies

Want to have a cutting edge in the market by knowing and implementing the latest/greatest of both these technologies
Price goes up in a few days ✌️

Cheers,
~Swizec
Your Instructor
Frequently Asked Questions
When does the course start and finish?
The course starts now and never ends! It is a completely self-paced online course - you decide when you start and when you finish.
How long do I have access to the course?
How does lifetime access sound? After enrolling, you have unlimited access to this course for as long as you like - across any and all devices you own.
What if I am unhappy with the course?
We would never want you to be unhappy! If you are unsatisfied with your purchase, contact us in the first 30 days and we will give you a full refund.